SAP University Alliance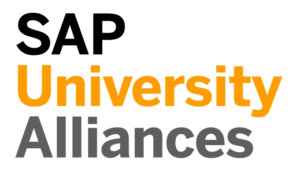 The Chair of Digital Industrial Service Systems is responsible for FAU's membership in the SAP University Alliances (UA) Program. Through our membership, the SAP University Competence Center (UCC) in Magdeburg provides us with the following systems for teaching purposes:
All departments of the faculty can use the SAP-related systems and corresponding educational materials.
Furthermore, each semester, we offer the TERP10: SAP ERP – Integration of Business Processes training as a block event. Successful participants will acquire a fully recognized SAP-Certificate.
The membership is managed by our researcher Matthias Stierle. If you have any questions, please contact him.