The 3rd International Summer School on Deep Learning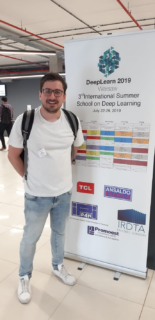 The 3rd International Summer School on Deep Learning
One of our researchers, Sven Weinzierl is back from the 3rd International Summer School on Deep Learning in Warsaw with key insights about latest developments and future trends of rapidly developing field of deep learning.
Deep Learning, which is a branch of artificial intelligence that includes a range of ongoing machine learning research and industrial innovation, has arisen interest significantly in recent years. In this research training event, prominent academics and industry leaders addressed the deep learning subareas, main challenges were determined and ideas were exchanged with the audience in the interactive sessions.
The participants had the opportunity to discover new deep learning concepts in the context of business process management via high-quality presentations and fruitful discussions.