Cooperation for Process Analytics with Nivona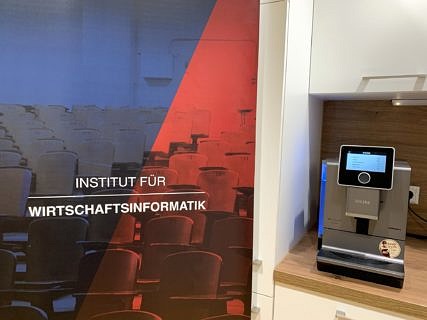 The final presentations of Process Analytics have successfully completed in cooperation with Nivona
The Chair of Digital Industrial Service Systems has launched a cooperation with Nivona, a Nürnberg-based premium vendor of coffee machines.


In the final presentations of the Process Analytics course, students analyzed the data that Nivona provided, they presented their key findings on potentials for process improvement and recommendations for a possible action plan in order to improve Nivona's customer service process.
Below some excerpts of the students' presentations. We hope that this success story will lead to further cooperations with industry within our research domain of Process Analytics!
Our chair is glad to build this partnership with Nivona, which lead to great insights and delicious coffee! Thank you for the coffee machine!