Student Research Assistant "Kick-off" Event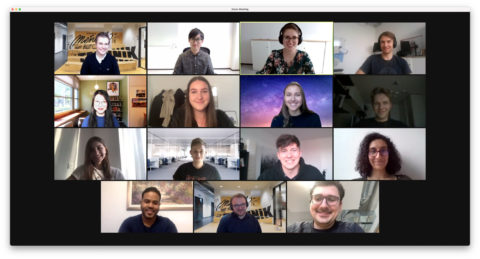 Since the Covid-19 pandemic has started, people at our chair have not gotten any chance to really socialise with each other, especially with the new generation of student research assistants.
However, last Wednesday we organised an online 'get-together' event for all the staff, where Prof. Dr. Matzner presented the chair to the newcomers and everybody got a chance to tell a couple of interesting fun facts about themselves via a true/false game. It turned out that some of our culturally diverse team are professional rugby players, musicians, rum tasters, and, unfortunately, not Bitcoin millionaires.
We hope that soon we could get back to the offline life and socialise more at and out of work. Stay safe!