SAP TS410 Training – Register now!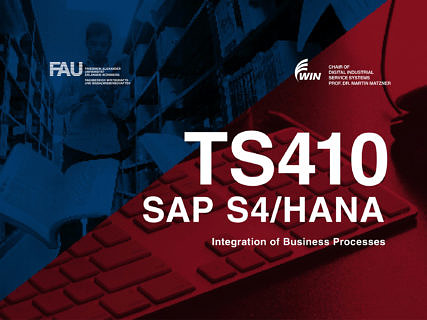 The next session of our SAP TS410 training will take place as a block seminar from the 4th of October to the 14th of October 2021. The training will most likely take place remotely via Zoom/Teams. During the course, participants will learn how key business processes (production, financial accounting, etc.) interact with SAP's S4/Hana. The course language is German.
The course fee (including learning material) is 300€ for FAU students and 450€ for external students. The certification fee of plus 125€ (plus taxes) has to be paid directly to SAP. Further information will follow within the training.
Please note the training is limited to 25 participants and is only open to students enrolled at a university. Further information about the training can be found here.